New Patients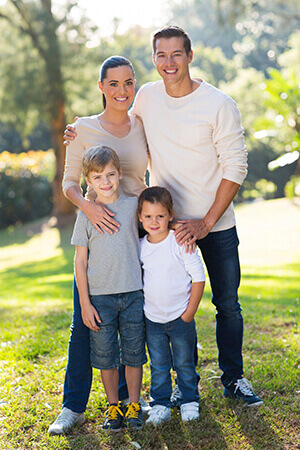 Welcome! We can't wait to meet you and learn about your past, present, and future dental goals. At Southgate Dental Care, we strive to make your first visit as rewarding and hassle-free as possible. Below you'll find some information that will help familiarize you with our office policies. If you have any questions not answered here, dial (410) 760-4455, and we'll be happy to answer them for you.
New Patient Exam
We reserve about 45 minutes for your initial visit. During this time, your dentist will perform a comprehensive exam, and while he or she is reviewing your dental health, our hygienist may clean your teeth. Of course, this visit will be catered to your unique needs, and patients requiring deep cleanings typically benefit from a separate appointment.
Paperwork
We've made our new-patient forms available to you as PDF files. Take a moment to print them and fill them out, so you can save time at your appointment. If you have any trouble with these files, please call us and we'll be happy to email or snail mail them to you. Of course, you can always fill them out when you arrive at our office, as well. The choice is yours!
Payment
Dental care is important to your health and your confidence, and nothing should stand in your way of your treatment. We offer many payment solutions and accept most forms of dental insurance. Our financial expert files your insurance claim for you in an attempt to maximize your benefits. We also accept cash, checks, debit cards, Discover, MasterCard, and Visa.
You can make affordable monthly payments on your dental treatment through CareCredit. Their easy online application process allows you to receive an instant line of credit that you can begin using that same day. Ask us for help during your appointment, or visit their website for more information.