Aerosol Evacuation System
We have reviewed our infection control, disinfection and sterilization practices to ensure we are stringently following and surpassing the recommendations.
We are wearing Personal Protective Equipment for our all procedures and using latest state-of-the-art equipment and products to provide you with optimal diagnostics and dental care in the safest possible environment.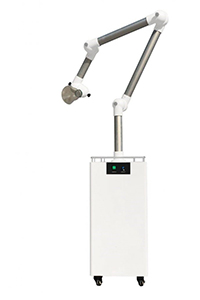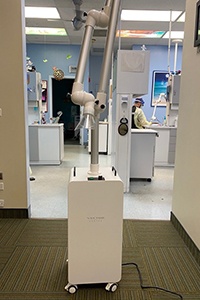 We are proud to have secured new state of the art Aerosol Evacuation Systems that will further ensure the safety of your treatment. These FDA Certified Systems produce aerosol capture by creating a negative air space around the oral cavity, removing excess dental aerosols and droplets. 4 stage disinfection cleans the air of over 99.97% of vapor, dust, bacteria and viruses.