Glen Burnie Dentists
Nicolas Jorge, D.M.D.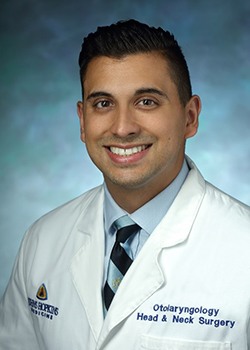 Dr. Nicolas A. Jorge graduated Summa Cum Laude from State University of New York (SUNY) College at Cortland and Magna Cum Laude from Temple University, Kornberg School of Dentistry. To further his interest in medicine and dentistry, Dr. Jorge completed a General Practice Residency Program at Johns Hopkins School of Medicine, where he worked closely with Dr. Huang.
Dr. Jorge is attentive his patients needs with respect to their medical and dental history. Recognizing that each patient is unique, Dr. Jorge works with his patients to create individualized treatment plans that are safe, functional, with long-lasting results.
Dr. Jorge stays current on the cutting edge of dentistry by maintaining membership with the American Dental Association, the Greater Catonsville Dental Study Club, GBMC OMFS Study Club, and Edward C. Penick Endodontic Study Club.
Dr. Jorge grew up in Levittown, New York with his mother, father, sister, and grandfather. In his free time he likes to play the piano, watch/play soccer, and spend time with friends and family.
"Dentistry is a true passion of mine and I aim to treat every patient with the reverence and dedication they deserve."